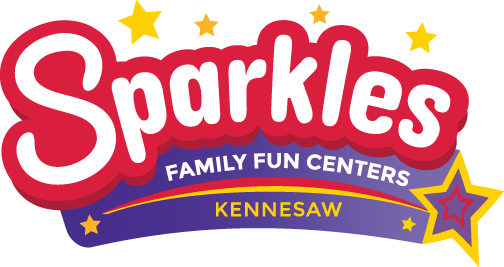 Cosmic Birthday Parties are held on Friday night or Saturday Night, from 7:30 p.m. to 11:00 p.m.
When the lights go down, the black lights go on and the FUN doesn't stop!
Our DJ plays a mix of Hip Hop, Top 40 and the greatest hits from the 80's and 90's!
Every Cosmic Party Package includes:
Up to 10 children

Unlimited Soda at party table

 Flashing Cup pp

Glow Necklace pp

Flashing Spork pp

Glow Centerpiece to take home

40 Game Tokens

Paper Goods

Party Hostess

45 Minute Table Time

Mix and Match Activities to customize your fun!
Choose from:
Skating (rental included)
Laser Tag (1 game per activity)
Playzone (10 and younger)
Game Room (12 add'l tokens pp)
4 Activity Party $249/$22 add'l guests
3 Activity Party $229/$20 add'l guests
2 Activity Party $209/$18 add'l guests
1 Activity party $189/$16 add'l guests
NEW! Invite Spongebob or a Princess to your party!
Click for details!
Goodie Bags can be added only $2 pp
HELPFUL HINTS TO ENSURE A SUCCESSFUL PARTY
Party Mom should arrive 10 minutes in advance of the party. We can not let your guests in until we have your completed guest list.
Please present your completed guest list to the cashier upon arrival. The guest list alleviates the issue of paying for non-invited guests/siblings.
Please check in with the party host manager when you arrive. At that time she will review the time schedule for your party.
You can order food for your adult guests from the party host manager
Balloons are available to make your table more festive!
Food/Drinks are not permitted in the facility (except birthday cake)
Remind your parents that they can skate for ½ price admission on the day of the party if they would like to (*rental $4.00 additional if needed).
Please remind your guests to wear socks
Parents always ask us how much to tip the party hostess. Naturally, that is up to you, but if your service was excellent, please let your server know.
Tax is additional with each package. A $100 non-refundable deposit and advance reservations are required to secure party. We accept Visa/MC/AmEx/Discover and cash for your deposit. We do not accept checks.
We can also accept your reservation over the phone with a credit card.
Please call 770 428-3941
Schedule and Prices subject to change without notice.