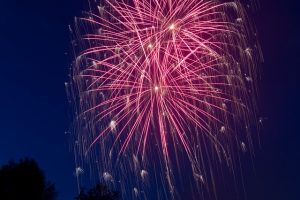 Are you looking for some family friendly fun on New Year's Eve? Would you like to include your young ones, but don't want to keep them out too late? The Noon Year's Eve Kids Skate at Sparkles Family Fun Center is the thing for you!
Skating is a wonderfully fun way to work off those extra holiday pounds or burn off some of that energy the little ones have built up. Did you know that Skating for 2 and 1/2 hours burns more calories than the same amount of time playing basketball? Check it out:
Activity Length of Time  |  Calories Burned
Moderate Housecleaning for 2 ½ Hours – 507 calories
Brisk Walking 2 ½ Hours  – 620 calories
Playing Basketball 2 ½ Hours – 981 calories
Continuous Bowling 2 ½ Hours – 607 calories
Strenuous Gardening 2 ½ Hours – 810 calories
Skating 2 ½ Hours – 1,200 calories
Come, bring the family to celebrate New Year's Eve with the gang at Sparkles. The fun starts at noon and lasts until 6:00 p.m. A $12 admission gets you 1 game of Laser Tag or Playground (Playground is for ages 10 and younger), skate rental and skating. Just $4 more upgrades it to unlimited Laser Tag Games and Playground (sorry, Playground is still for ages 10 and younger)! There will be special appearances by Olaf and the Minions and at 4:00 p.m. a balloon drop where the balloons will be filled with prizes, cash and free passes!
Sparkles Family Fun Center is conveniently located at 1000 McCollum Pkwy, at the corner of Cobb Pkwy and McCullom Pkwy, so come on down for a day filled with fun! You and yours will enjoy it so much, you'll want to come back again and again. Make sure to connect with them on Facebook to keep up with all their special offers and upcoming activities.