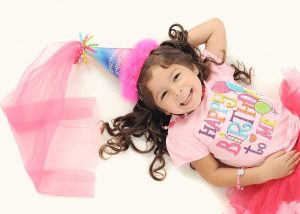 At Sparkles Kennesaw, we work to support families by assisting them in building strong relationships and memories. We love making your kiddo's special day one to remember. Check out just a few reasons why birthday parties at Sparkles Kennesaw are truly a birthday to remember!
Every Party Includes:
Up to 10 Children (Includes Birthday Child)

A slice of Cheese Pizza

Unlimited Soda at Party Table

240 Game Points ($3 Game Card per child)

Autograph Centerpiece

GLOW Button for Birthday Child

Paper Goods

Party Host/Hostess
Additional activities like skating, the playground, and laser tag are available as party package add-ons. Visit our party packages page for more information about party packages, add-ons, upgrades and more.
Securing your party at Sparkles Kennesaw is super easy! Simply visit our birthdays' page, browse our party packages, add-ons and upgrades, then click "Book now" on the party you'd like to book. You will then be redirected to our booking page where it will then ask you to select the party you'd like to book, again. Next, you'll enter how many children will attend and select the day and time you'd like to book your party based on our available party slots.
For more information about admission and party bookings at Sparkles Kennesaw, visit our website or give us a call at (770) 428-3941. Do you enjoy bringing your children to Sparkles Kennesaw for safe, family fun? Rate and share your experience with us in the review section of our Facebook page today. We always enjoy hearing from you!