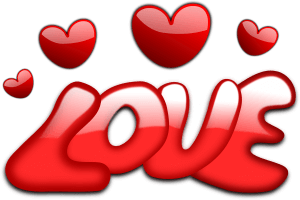 Date nights are always fun! Whether you have a special date, or if you're going on a group date… it's always great to be able to experience an enjoyable time with great company. We all know the month of February is here and, generally speaking, in the month of February everyone thinks of Valentine's Day! What a lot of people do is go out to dinner and a movie for Valentine's Day… but you don't have to! You don't have to go with that same tired date night routine; you can add some excitement to your date night and have a roller skating date! Roller skating is a great activity that millions have been able to enjoy for many years. It allows you to get active, have a great and enjoyable time together and connect in a different way! For those that are in Kennesaw, GA and are looking for a new, fresh idea for a date night, and if you're looking for something different to do for Valentine's Day then you should come to Sparkles Family Fun Center!
When you want to have a great date filled with laughter, fun and what are sure to become great memories then you need to make sure you have a roller skating date! When you come to Sparkles you know you're going to have a great time and it's going to be something that you think on; why not dare to be different on your next date night! Don't go to the movies and have dinner… that's predictable! Plan to come to Sparkles and have a roller skating date! And if it's Valentine's Day you can really stand out from others and enjoy your time together here!
A roller skating date here at Sparkles is a great choice… plan it now!