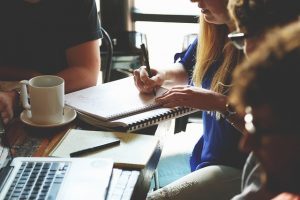 Whether your company is large or small, co-worker bonding and team building are essential. A company outing is a proven way to have fun and unwind as a group. Shared co-worker fun results in people opening up — strengthening trust and simplifying team bonding in the process.
A company outing at the start of a new year is the perfect way to set the tone of teamwork going forward. In the Atlanta area, Sparkles Family Fun Center in Kennesaw provides everything you need for you and your co-workers to come together in the spirit of fun.
With something for everybody, a company outing at Sparkles offers the physically active — as well as the more leisurely members of your team — with oodles of ways to enjoy themselves. From roller skating to laser tag, fun and excitement will await your colleagues. Those not so eager to take a spin around the rink can enjoy the games in the arcade. There's nothing like a little friendly game of skeeball to get the merriment going without the need to put on roller skates.
Sparkles is able to create an environment of casual fun that makes it well-suited for co-worker bonding. It captures the excitement and nostalgic zeal of enjoyable moments from the past and allows you to relive them today, with your workplace comrades. Laughs, pizza and a DJ playing your favorites from yesterday and today — a sure-fire formula for everyone to enjoy themselves.
With a friendly and attentive staff, you will find that booking a company outing at Sparkles in Kennesaw is quite simple. They will accommodate your date and time selection regardless of group size. You will find that Sparkles makes employee outings stress-free to organize and enjoyable to attend.