The month of October is known for a lot of things. Cooler weather, colorful leaves, Halloween decorations and most importantly, National Roller Skating Month! At Sparkles in Kennesaw, we are excited to celebrate our favorite pastime with our wonderful Cobb County families.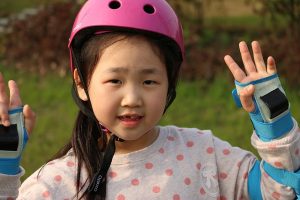 Start Celebrating at Sparkles Family Fun Center
In honor of National Roller Skating Month, Sparkles Family Fun Center in Kennesaw is celebrating with FREE skate admission every Thursday and Sunday in October. Visit our website and sign up for our EClub to receive Sparkles coupons and discounts including your free admission coupon!
Show Us Your Moves
During the month of October, we want you to share your photos with us! Upload a picture of you and your friends skating at our rink and post it to Facebook and Instagram using the hashtag #mysk8moves. Also tag Sparkles in Kennesaw for a chance to win awesome prizes and be featured on our page!
How National Roller Skating Month Came to Be
In the 1980's, President Ronald Reagan proclaimed October as "National Roller Skating Month" in the United States. Since then, children and adults alike have joined in on celebrating the sport that we love most! We invite you to lace up your skates, call friends and family, and enjoy our 31-day celebration of fun and fitness at Sparkles!
From roller discos to roller derby, the sport of roller skating has played a huge roll in American culture. From bell-bottom, disco days to celebrating with the Minions, roller skating has stayed a fun and active pastime that people of all ages can enjoy together. Not only is roller skating entertaining, but it also provides a great workout and is a fantastic way to bring friends and family together for group outings.