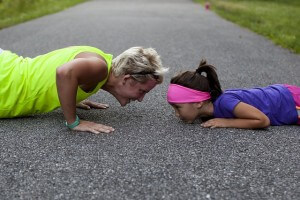 During the summer season many families make it a point to spend less time in the house and more time being active, either outside or at a gym. Without school or extracurricular activities to keep parents and kids occupied, families have a significant amount of free time on their hands and entertainment throughout the summer is a must! Playing outside is a great way to tire your little ones out, but when the Atlanta heat sets in, being outside is the last place you want to be. Avoid sunburns and heat exhaustion and head to Sparkles indoor family fun center in Kennesaw! Make sure your kids get their daily dose of exercise by adding roller skating to your weekly agenda!
Cobb County Families Skate for FREE!
The sport of roller skating offers a variety of benefits for mental, physical, and social health. No longer is skating just a fun pastime shared with friends, but rather, it has become an excellent alternative to a traditional cardiovascular workout routine. Join Sparkles in Kennesaw for our FREE Family Fitness and Fun Nights throughout the summer! Every Thursday night starting May 26th from 6:00pm to 9:00pm, all families receive FREE skate admission for the night and skate rentals are just $4! It's the perfect weekday getaway!
Break a Sweat and Have Fun Doing It!
Members of the roller skating community range from ages 2 to 92- it truly is a sport that all generations can enjoy together

Visiting a skating rink like Sparkles is a wonderful way to make friends and meet people who share similar interests in skating and living an active, healthy lifestyle.
Skating gets your heart pumping and your blood flowing, but with less stress on joints than running or jogging.

Build up physical endurance by setting lap goals for your family and work together to achieve those goals. By the end of summer, you'll be surprised with how much stronger your family has gotten by motivating each other and working together!

Building up your lower body and strengthening your muscles developed better coordination and keeps you limber as you age.