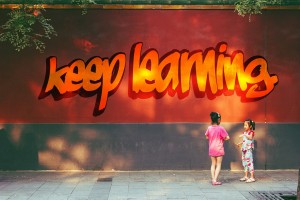 If you homeschool your child, you may find it hard to meet other homeschooling families, worrying that your child is just not getting the socialization he or she needs. But if you throw a homeschool event, your child will have fun and you'll get to meet plenty of new families!
How to Throw a Homeschool Party
One option is to join a homeschool group online. Once you've talked with these families, coordinate a party.  Invite them all; finally meeting face to face will probably be fun for everyone, and it can make homeschooling easier going forward. You'll have people to bounce ideas off of, and new friends for your kids! Homeschool events may become the norm for your group.
Or, if your neighborhood has a lot of school-age children, why not host a "block party" at Sparkles? Invite the neighborhood! Your kids will get to know each other, and you can get to know your neighbors a bit better.
Activities
We offer a number of party packages, and we take care of the work so you can actually enjoy your event. At our Kennesaw family fun center, we have roller skating, laser tag, an arcade, and a playground for kids 10 and under. After your kids work hard all day on school work, it's always a good idea to let them cut loose and have some fun!
Roller skating is also great exercise. It helps your kids build stamina, lower body and core muscles, and it even helps improve balance. You can't go wrong with our fun, social, and active attractions.
STEM-based Field Trips
Our STEM-based fieldtrips are also a great option for those who homeschool their students. These educational events are affordable and are all taught by certified teachers.  Our STEM fieldtrips are just two to three hours long and include lesson-based games and more.
Plan your homeschool events and other group events now at Sparkles Kennesaw!
Photo by geralt via Pixabay