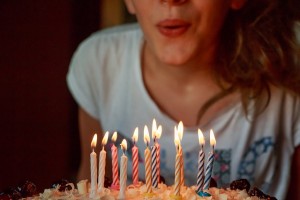 At Sparkles, we make birthday parties easy for parents and fun for kids! Read on for some tips to help make your Sparkles birthday party a huge success.
The parent/adult who booked the party should arrive 10 minutes before the party start time to provide the cashier with a complete guest list. We can't let your guests in to party until we know who's supposed to be on the list. This way, you don't end up accidentally paying for uninvited guests or siblings.
The party parent also needs to check in with our party host manager upon arrival. She will review the time schedule for your party.
Want some balloons to jazz up your party, or some food for the adult guests? Just ask the party host manager!
Remember that we do not allow outside food and drinks to be brought into Sparkles, except for birthday cake. Our cafe has plenty of delicious treats if you would like to order food beyond what is included in your party package, from nachos and corndogs to cotton candy and Arctic Blast.
Parents don't have to just sit around while the kids have all the fun! Remind your guests that they can skate for half price admission the day of the party. (Skate rental is additional $3.)
Remind your guests to wear socks, as they are required to rent our roller skates.
With these tips in mind, your party is sure to be a smash hit with your child, their friends, and their friends' parents! If you have any questions, just give us a call at 770-428-3941.
Photo by profivideos via Pixabay