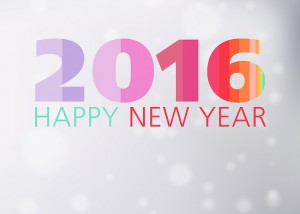 Can you believe the year is almost over? Depending on the year you've had, you may be looking back fondly over the last 12 months, or perhaps you're more than ready to say "so long" to 2015. Whatever your feelings, 2016 is right around the corner, and with it, the chance for a fresh start and a positive new attitude!
The start of a new year is also a great time to set some goals for yourself, so why not make some new year's resolutions? We can help!
Choose happiness!
It's so important to make time for what really matters in life- friends, family, and making memories. This coming year, make your relationships a priority. Have a family fun night once a week, commit to regular dates with your significant other, make time to meet up with a friend you miss. Sparkles Kennesaw is the perfect place for any of them.  Skate to "your song" while holding hands with your love to reconnect after a stressful week. Burn off some steam with your bestie in our laser tag arena. Share some smiles and giggles with your kids in the arcade. At Sparkles, we are all about making memories with the ones who mean the most in your life.
Have healthy fun!
If you are one of the many Americans who will make a new year's resolution to "get healthy" or "lose weight," we have good news for you: Getting more active can be fun! Instead of heading to the movies each week to sit and eat overpriced popcorn or camping out on the couch until Netflix asks "Are you still watching?", why not head to Sparkles to skate to awesome music and run around our laser tag arena in epic battle? Roller skating is great exercise, and it's fun- so you're more likely to do it regularly.
We hope you'll join us in 2016 for more fun, more time with family and friends, and more memories! If you haven't already, sign up for our e-club to get coupons right in your inbox. Hey, you could even check off another new year's resolution- saving money!
Photo by stux via Pixabay