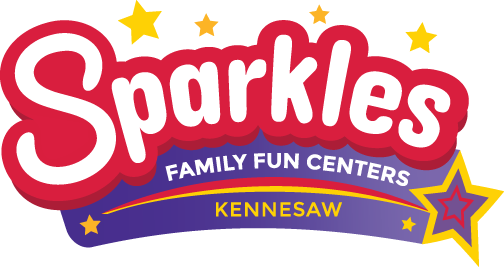 Planning a birthday party for tweens in Kennesaw can be quite a challenge. After all, the "tween" designation comes from "between"- indicating that this age group (usually considered to include kids 9-13 years of age) falls between small children and teenagers. In this age range, kids really start to come into their own personality-wise, and they absolutely do not want to be treated like a "little kid." The classic balloons/cake/backyard games strategy that worked when they were little is just not going to cut it now. It's time to step up your game in the birthday party department!
On the other hand, no matter how much they look or act like tiny teens, it's important to remember that tweens are still kids at heart. They want to have fun and feel like they have some autonomy, but as a parent, you want to make sure they're testing their wings in a safe, family-friendly environment.
Enter Sparkles! At our Kennesaw family entertainment and party center, tweens can have a blast roller skating, playing games in the arcade, battling each other in laser tag, and noshing on tasty snacks from the Couey Cafe, all with great music, dazzling lights, and a fun, family-friendly atmosphere.
Our birthday party packages make tween birthdays a snap, so you can relax and have fun instead of worrying about the food, party supplies, decorations, and all of the other little details of party planning. To learn more about our Kennesaw birthday parties, check out our party packages.
Photo by stockimages via freedigitalphotos.net