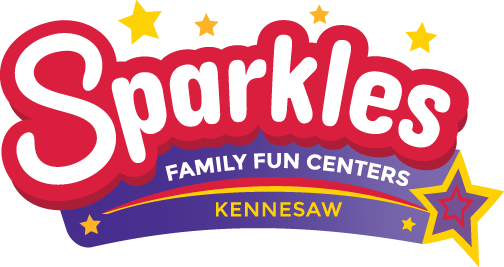 If you're looking for toddler activities in Cobb County, then look no further! Sparkles Kennesaw is bringing you and your family a spectacular toddler event that will be sure to bring smiles to your little ones' faces and will create wonderful memories for your family. So, get ready to mark your calendar for the upcoming Tiny Tots MINIONS Pajama Party at our family entertainment center in Kennesaw!
This event, for children 5 years of age or younger, will take place on Friday, August 21st from 10:00 a.m. until 1:00 p.m. Have your child dress in his or her favorite pajamas and bring along a ride-on toy to the party! Please remember, do not bring any motorized cars, or bikes that do not have training wheels.
This toddler pajama party is very affordable at just $5 admission, or for $8 admission you also get lunch!
Between a roller skating rink, an indoor playground, an arcade, 3D laser tag, and even a cafe, Kennesaw families know they simply can't go wrong at Sparkles. Your child will have the time of his or her life between roller skating, riding his or her bike, bouncing, jumping, swinging, and sliding.
Whether you live in Kennesaw, Marietta, Woodstock, Acworth, Canton, or elsewhere in Cobb or Cherokee County, you will not want to miss this opportunity for fun with your tiny tot! Local parents, you don't want to miss out on the toddler activities at the Tiny Tots MINIONS Pajama Party and other fun upcoming events. Follow Sparkles Kennesaw on our Facebook page to keep up to date on the latest events coming your way!
Photo by leovalente via Pixabay