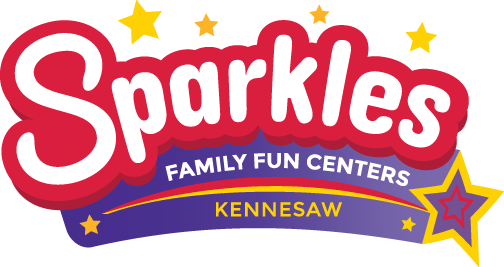 Looking for fun and safe activities for your little one? Sparkles Kennesaw is the place for you and your family to enjoy yourselves and make great memories. With a million dollar renovation, our skating rink and family entertainment center is a wonderful location for celebrating family events and having a great time. While we have lots of activities for all ages, parents of young kids really love our regular toddler activities!
Fun themed events for toddlers
We regularly host fun events for the preschool crowd (age five and younger) like our Tiny Tots Easter Party in April and our St. Patty's Tiny Tots event in March. Most recently, we threw an amazing Tiny Tots Carnival complete with face painting, carnival games, and cheap cotton candy! There are several special upcoming events scheduled to help make this summer wonderful for your kids. These parties are perfect play dates for parents of toddlers or for a special outing with Grandma or Grandpa.
June Tiny Tots event
We will only have one Tiny Tots event in June, but it's a big one! Join us on Monday, June 8th from 10 am to 1 pm for our Summer Tiny Tots party. In addition to the usual skate floor fun, there will be a bounce house and rainbow parachute.
Bring ride-on toys and skates
Grandparents love to get their toddlers toy cars and other ride-on toys, but often don't have enough space for them to ride around in safety. The large skating rink at Sparkles allows your little ones to race around and have carefree fun during Tiny Tots events. Bring in your child's Big Wheel, tricycle, scooter, or other wheeled toy and let them cut loose and enjoy zipping around the rink, without you having to worry about cars and other hazards like you would in your neighborhood. We also have kids' roller skates available to rent if you want to help your child learn to skate.
Don't miss out on all the fun toddler activities at Sparkles! Follow us on Facebook to stay up to date on our latest event announcements, and be sure to sign up for our e-mail newsletter to get discounts right in your inbox!
Photo by Unsplash