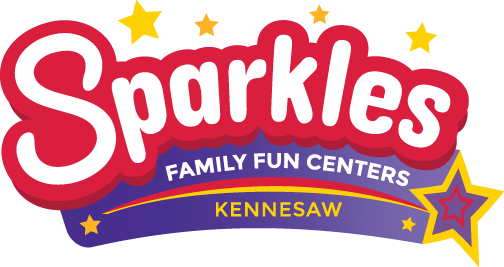 Though the first Star Wars movie was released over 40 years ago, the legacy of its story and characters are timeless. It's rare to find people young or old who don't have a favorite movie or hero from the popular franchise. To help celebrate the Star Wars tradition, Sparkles Kennesaw is hosting Star Wars Day when you can meet- and skate with- Darth Vader and a Stormtrooper! Not your typical Monday evening, right?
For $2 admission and $2 skate rental, this event at Sparkles in Kennesaw is affordable and guaranteed to be fun for all ages! We not only have a skating floor, but also 3D blacklight laser tag, a bouncy playground, an arcade, and a cafe. Our Kennesaw family entertainment facility is top of the line and comes recommended by FamilyDaysOut.com, a website dedicated to highlighting the best family-friendly activities.
Whether you are an adult who was at the very first movie premiere or a kid who watches animated Star Wars cartoons and collects Lego sets, this event at Sparkles is a great way to celebrate the recent release of the films on Digital HD and to prepare for the upcoming movie release in December. Where else can you spot a Stormtrooper on roller skates or play a video game next to Darth Vader?
Sparkles Star Wars Day will take place on Monday, May 4th, from 4-8 pm. Don't forget to bring your camera as this will be the perfect photo op- and feel free to dress up as your favorite Star Wars character! (Just remember to keep it safe so you don't trip while skating.) We hope to see you there…and May the 4th be with you!
Photo by Star Wars via Flickr (CC by 2.0)