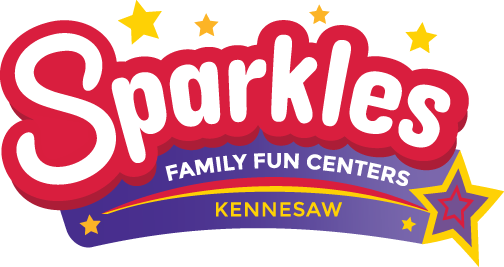 Did you know that April is National Stress Awareness Month? Stress can have some seriously negative effects on your physical and mental health, from high blood pressure and heart disease to depression and an inability to focus. The good news is that you can make simple lifestyle changes to help you manage stress and feel better- and Sparkles can help!
Managing stress with physical activity
Regular exercise is a great way to reduce stress. While exercising your body releases endorphins that naturally help you feel good. You'll have a more positive mood and more energy. Exercising on a regular basis is also known to improve sleep habits, which in turn benefits your health and overall well-being!
Make exercise FUN
A great way to get the exercise you and your kids need to be healthy and happy is by roller skating at Sparkles Kennesaw! Roller skating is a great cardio workout that is also low impact. With great music and an exciting atmosphere, you'll have so much fun you won't even feel like you worked out!
If you want to encourage your kids to get more active, check out our indoor playground for ages one to ten years old. With multiple levels and lots to explore, kids will crawl, climb, swing, and slide for hours of active fun.
Take time to enjoy life
Reducing stress isn't just about exercise, though. Taking time to have fun and nurture relationships is also an important part of stress management. At Sparkles, we make it easy, fun, and affordable to spend time with your kids, spouse, family members, friends, and/or coworkers. Take care of yourself and de-stress by visiting us for good, clean fun in Kennesaw!