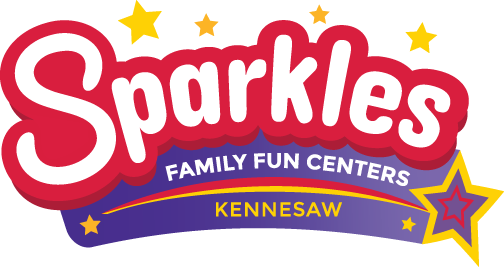 Many children today are spending less time outdoors running and playing than they did in previous generations. The CDC recommends that all children should have at least one hour of physical activity each day. Instead of spending another afternoon sitting on the couch using an electronic device or watching television, taking your child to an indoor playground is a fun way for them to be active, no matter what the weather is like outside. At Sparkles Family Fun in Kennesaw, Georgia, we have a huge indoor playground that offers healthy fun for kids!
Fun for Kids 10 and Under
When you visit our Kennesaw indoor playground, your kids will never get bored because there's always something new for them to discover. Specially designed for children ages 1 to 10, our huge, multi-level playground is filled with swings, slides, bridges, obstacles, and more. In addition to our indoor playground, we also have roller skating, laser tag, and arcade games. With so many activities for your kids to enjoy, it's easy to spend a whole day having fun at Sparkles!
Save While You Play
On select days, Sparkles offers Unlimited Fun Admission. For only $12, your child can enjoy skating (skate rental is included), playground (children under 10 only), and unlimited 3D laser tag games. We also offer other special events and coupons to help you save while you play. Check out our calendar to learn about upcoming special events and other ways you can save.
Group Events
Our Kennesaw indoor playground is the perfect destination for group events. Bring your school group, daycare, play group, church group, and more to Sparkles for a field trip they'll never forget. We can customize an activity package to meet the size and budget of almost any group.