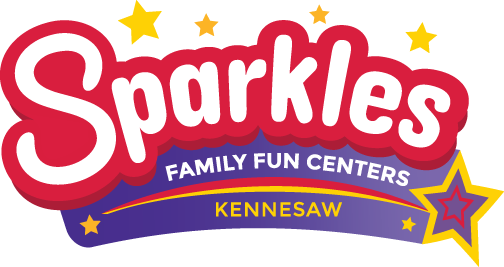 It's been a good year, and your team deserves some fun. As the end of the year draws closer, you may be thinking of ways to say "Thanks for all you do" to your employees. For many companies, the holidays are the time to do so with a festive corporate holiday party. Others choose to hold a corporate event after the new year in lieu of a holiday party, starting the year off on a positive note while also avoiding the scheduling conflicts of the hectic holiday season. Whatever you choose to do, Sparkles Kennesaw can help with private and public party options to fit your group size, budget, and interests!
Child-friendly corporate events
If many of your employees have kids, why not include the whole family with a corporate family fun day? Inclusive, kid-friendly corporate events help your employees, their partners, and their children feel like part of the family, fostering stronger connections among employees and boosting company morale.
Corporate event activities
Our variety of family entertainment activities and our spacious, clean facility allow you to throw an amazing party your employees will be talking about all year!  Roller skating is a classic activity that is fun for all ages and gets people active. Kids and adults alike will love playing an epic game of laser tag in our multi-story, 3D laser tag arena. And our indoor playground is a hit with kids ages 1-10!
To start planning your event, call Diane Adams at 770-595-3003. You can also email dadams [at] SparklesFamilyFunCenters [dot] com, or book online now and we'll call you!