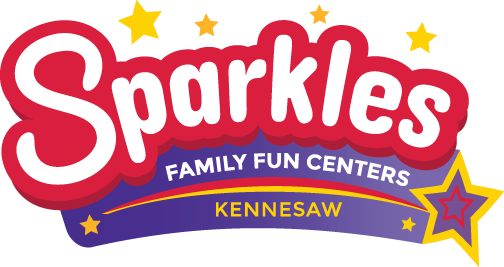 At Sparkles Kennesaw, we're known for creating an environment that is fun for all ages, from roller skating to great tunes from the best DJs to our intensely fun 3D, 2-story laser tag arena. But did you know that we also have a fantastic activity just for kids? Our Kennesaw indoor playground is designed for kids ages 1-10 years old! Read on to learn more about this kid-friendly attraction.
Play rain or shine
There's nothing worse than a trip to the playground that has to be canceled due to rain, cold, or heat. Fortunately that's never a problem at our huge indoor play place! With swings, bridges, slides, and tunnels, your kids will be too busy exploring to worry about whether they're inside or out. And unlike the neighborhood playground, ours is staffed with playground attendants to make sure everyone is playing safe and having fun.
Active play
On average, kids these days are not getting enough exercise. A trip to Sparkles is a chance to unplug from the daily grind and spend some time climbing, jumping, crawling, swinging, and moving. The many interactive features of our indoor playplace, as well as games run by our attendants, will help your child get some exercise while having fun.
Safety
Safety is important to us, so in addition to our playground attendants, we also have a separate toddler area designed especially to give our youngest visitors an exciting experience. Toddler-sized slides, blocks, and ramps will give your child plenty of stacking, climbing, sliding fun. Kids 2 years and younger can enjoy our toddler playplace for free!