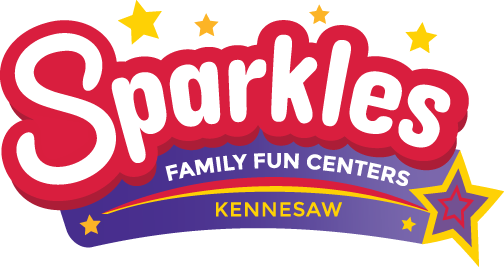 Looking for team building activities in Kennesaw, Georgia? When done well, team building events can be extremely beneficial to your company, fostering greater cooperation among employees, building problem-solving skills, and showing your team that you appreciate their hard work. At Sparkles Kennesaw, we are the event experts who can help you make it happen. Read on for our tips on planning a corporate event that is not only a hit with employees, but also provides real value to your business.
Make it fun and unique
Let's be honest, "team building" is one of those corporate catchphrases that can strike fear (or maybe just disgruntlement) into the hearts of your employees. Make sure your employees actually want to participate by choosing a corporate event venue that communicates fun. Fortunately for you, our Kennesaw family fun center delivers, with roller skating, multi-story 3D laser tag, arcade games, and more.
Feed them well
If you've ever witnessed a break room feeding frenzy after treating your crew to donuts or a catered lunch, you know that the way to their hearts is through their stomachs. At Couey Cafe, our beverage and snack bar, we hand make our pizzas in-house and offer a variety of both sweet and savory treats, from nachos and french fries to funnel cakes and cotton candy. We even offer adult beverages.
Encourage growth
Of course, while you want your employees to enjoy the corporate outing you've planned, it also needs to make sense from a business perspective. Laser tag is a great team-building activity that can help employees get to know each other better while practicing skills like strategy, communication, and problem-solving. Roller skating is a fun, nostalgic activity that most employees will enjoy, and you can foster friendly competition and teamwork by setting up races and relays between teams or departments.
If you're ready to give your employees a day of exciting team building in Kennesaw, book online today!
Photo by franky242 via freedigitalphotos.net