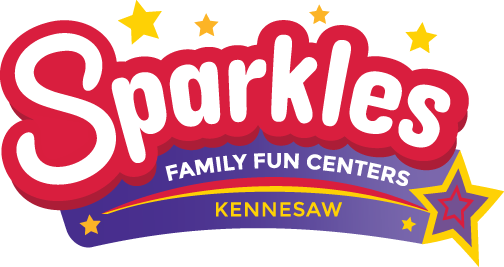 Winter Break is closing in. Is your daycare facility going to be full of kids of all ages, and you're not sure what activity you're going to set up for everyone? Sparkles Kennesaw is the perfect destination activity for your entire facility because we have something that everyone can enjoy, from the tiniest toddlers, to the chaperones themselves!
Daycare Activities
Sparkles Kennesaw will be open for extended hours during the Winter Break season. Now is the perfect time for your daycare to come see what all the fuss is about at our giant, family fun center in Kennesaw, GA. We welcome your large groups especially, even offering discounted rates for parties of 10 or more. Would you like to visit us multiple times over break? We've got even more discounts for you!
Our daycare activity packages include your choice of one, two, three, or four activities for everyone in your group. If you decide that you want your group just to skate, that would count as one activity, but if one or two of your children would also be interested in playing on the playzone, our indoor playground, or challenging each other to a game of laser tag, they are welcome to bring a little extra cash and pay for that activity separately at the normal public rates.
Included in each of our packages – whether you choose one activity or four, doesn't matter – each child will also get a slice of pizza and soda so they won't be complaining about being hungry while skating. And, if they want something else, the cafe will be open for normal purchases.
Chaperones don't have to miss out on the fun either. Everyone over 18+ accompanying the group will get to skate for free!
We look forward to seeing you and your daycare group at Sparkles Kennesaw for Winter Break! Please call ahead to schedule your group and check availability.