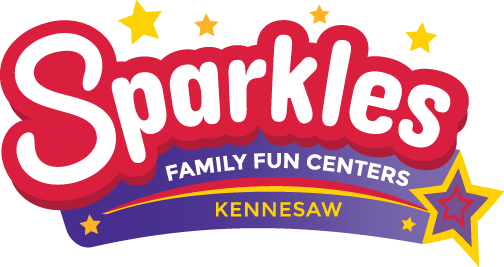 What do you wear on your back that holds a lot of things? Is it a backpack like the one Dora the Explorer wears?
If your child is a big Dora the Explorer fan, we've got the birthday party just for them! Sparkles Kennesaw is now offering Adventure birthdays and Dora can come visit your birthday boy or girl to make their birthday unforgettable.
Dora the Explorer birthday parties include Dora themed party goods like plates, cups, and napkins. Your birthday boy or girl will also get a balloon bouquet with a character mylar balloon to take home so they will have a souvenir of their wonderful birthday memory.
Your Explorers will be able to discover all of the fun here at Sparkles Kennesaw. When you choose a birthday party package, you will be able to choose from all of our activities including the roller skating rink, laser tag arena, indoor playground, and arcade. Pick one or two for your Explorers, or let them discover all four.
Want to make Dora the Explorer come to real life for your birthday boy or girl? Write witty invitations to their friends and make them solve a riddle. When they get to the rink, send them on a scavenger hunt to find all of their birthday presents, asking our staff and the skate guard for advice on where their next clue might be. Dora will even come to your birthday table and might help them along their way.
To book your Dora the Explorer adventure birthday, either go to our birthday party package page online, or give us a call at Sparkles Kennesaw today. We look forward to helping your child celebrate their birthday with their favorite adventure character!