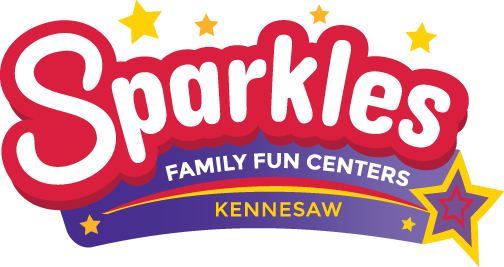 Th' birthday loot awaits ye at Sparkles Kennesaw! Brin' all o' yer pirate scallywags – beauties 'n gentlemen alike – 'n 'ave them help ye commandeer th' Sparkles ship 'n keep th' loot fer yourselves! Sparkles Kennesaw be now offerin' pirate themed adventure birthday parties so yer birthday lad or poppet can live out thar mighty owns Jack Sparrow pirate fantasy.
When yer birthday party joins us at Sparkles Kennesaw, they will be greeted by a real life pirate at thar birthday table full o' pirate themed party booty like plates, cups, 'n napkins. Each o' yer crew hands will receive eye patches, cutlasses, 'n skull rin's – but we challenge ye t' encourage all o' yer guests t' arrive dressed in thar pirate's best. Th' birthday lad or poppet will get a light up pirate hat t' make sure everyone knows that they be th' cap'n o' th' Sparkles Kennesaw ship fer th' day.
This pirate birthday party be perfect fer birthday sprogs o' any age. Yer younger pirates will love pretendin' t' commandeer th' indoor playground, 'n th' older pirates can go on a scavenger hunt wit' a booty map wit' 'n X that marks th' spot o' thar hidden birthday gifts.
These adventure parties are fillin' up fast so make sure that ye either book online or give us a call today t' schedule a pirate birthday fer yer sprog in Kennesaw, GA.