Children in either a boy or girl scouts troupe are given opportunities to develop their character, values, and physical fitness all while having fun. Sparkles Kennesaw has a perfect opportunity for your scouts to earn one of their patches and have a great time!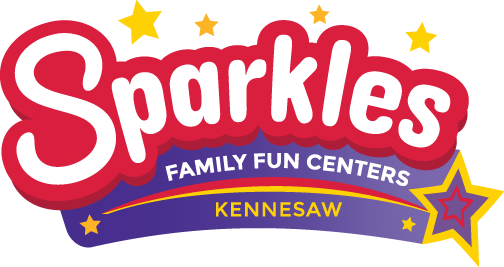 Roller Skating Scout Patch
We offer events just for your boy and girl scouts to come enjoy Sparkles and earn a new patch or belt loop. For only $9.50 per person, we offer your group skating, skating rental, our indoor playground, unlimited laser tag games, one slice of pizza and a soda! Bringing your troupe to Sparkles gives them an opportunity to enjoy physical fitness with their friends and instill good lifelong fitness habits.
Scout Party
Do you want to just coordinate a fun night with your troupe and parents? We've got special scout parties for that too! For $14/child these parties include one activity, two slices of pizza, unlimited soda, 45 minutes at a party table, a party hostesss, paper goods, and four tokens. Adults can even skate for half price ($4 rental if needed)!
These packages for your scouts are only available on Monday, Tuesday, and Thursday and requires advance booking. To book your event night for your troupe, call Diane Adams at (770) 595-3003.