What better way to kick off summer than with a HUGE party??!! Sparkles Kennesaw, in Kennesaw, GA has got you covered! The last day of school for Cobb County students is May 23rd and you won't be bored for long, because our GLOW PARTY will be in just three days on May 26th!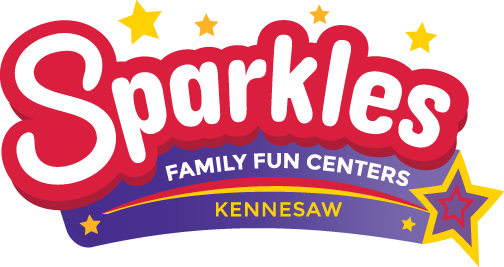 We will open the doors for the biggest party this season at 7:30 p and the party will rage on until 1 o'clock in the morning. Parents, don't worry, Sparkles Kennesaw is the place for family fun in cobb county and you're children will be safe having some summer fun at our skating rink.
Admission for the night is only $15 and includes admission, skate rental, unlimited laser tag, a TON of glow stuff like necklaces, glasses, bracelets, paint, hair spray, and sticks, and a slice of pizza and one soda to satiate your craving for a midnight snack. But, if you're still hungry, the Couey Cafe will be open serving our great selection of snacks like nachos, wings, cookies, and hot dogs.
Make sure you stand out from the crowd and blow away all your friends at the party! Wear white so you really glow under the black lights, and maybe even pickup some special light up wheels for your skates from our Pro Shop!
The Glow Party is going to be a ton of fun! Bring your family, bring your friends, and get ready to tag them in the laser tag arena and race around the skating rink at Sparkles Kennesaw, your #1 place for family fun in Kennesaw, GA!