How many times have you invited someone to go skate and they reply with, "No, I don't know how to roller skate." Or, have you been the invitee turning down a good time for fear of falling while trying to roller skate? Well, no more can not knowing how to skate be your excuse! At Sparkles Kennesaw in Kennesaw, GA, we have Skate Mates to help anyone learn how to skate!
What is a Skate Mate?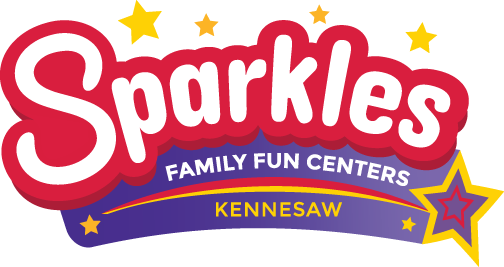 A Skate Mate is made of PVC plastic and has two sides at a right angle. The whole thing is on wheels so you can push it in front of you while you gain your bearings – no pun intended – on your roller skates. You stand inside of the skate mate with the corner facing outwards and hold on to each side. This gives you some stability and helps you balance while you learn the technique of pushing yourself around the rink, and eliminates the "I don't know how" excuse when it comes to roller skating!
Who Can Use a Skate Mate?
Skate Mates are for any skater that feels insecure or unstable while roller skating. We offer a variety of sizes to fit your height so whether young or old, we can help you learn to skate! Skate Mates are available on a first come first serve basis for a small rental fee.
Have you mastered the skate mate and you're ready for more roller skating action? We can help you take your skills to the next level with our roller skating lessons! We offer lessons for all levels from the beginning skater to the skater who wants to learn spins and tricks to show off on the rink.
Come on down to Sparkles Kennesaw, grab a Skate Mate whether this is your first time ever around the rink, or your first time in years – with a Skate Mate, anyone can skate!